Discover your unique palette knife style, get confident with your painting skills, & learn how to build up texture like a pro!


Hello and welcome to my online classes! I'm excited to get to know you, and help you level up your painting skills!
What students are saying...


"
Thanks so much for your workshop Lisa, it has really helped me identify and improve on mistakes I was making with my own art, I am excited for possible future workshops."
"Thank you, Lisa! I totally enjoyed your classes. You have a great way of teaching your technique. I hope you consider adding additional classes"
"Lisa I'm so happy I signed up for your online workshop, it was just so inspiring! I needed something new to jump start my daily practise that I've let fall by the wayside during the stress of the pandemic. Your little flower projects were so much fun, the instruction was clear and you've given us so many tools to carry on with. I'll never paint the way you do, but I just wanted to have fun and I'm very grateful for your kind
teachings. Thank you and I can't wait for your next workshop!"
Gayle C
I'm a professional artist, and I'm excited to teach you about painting with a palette knife, so that you can fast track your progress, skip the mistakes I've made, and really broaden your skill.
I've poured all my passion and inspiration in to a technique I call Deep Impasto®, where I build up very thickly textured paint using a palette knife.
I'm happy to now be able to share my knowledge in the form of pre-recorded video courses that will lead you in a clear path toward improvement, unlocking your confidence.
Most of all - it's fun!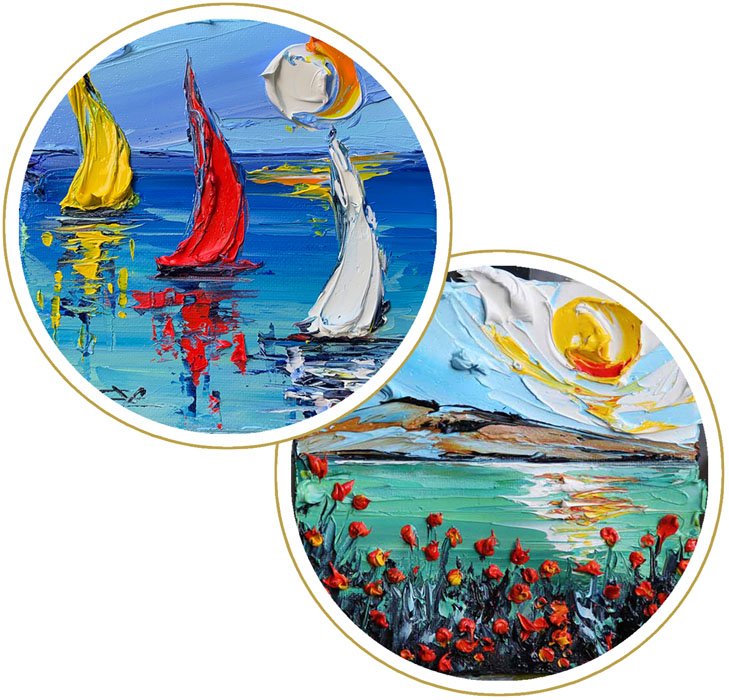 Check your inbox to confirm your subscription